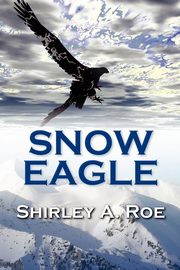 Snow Eagle
Wersja papierowa
Wydawnictwo: TheEbookSale Publishing
ISBN:

978-18-496-1077-3


Format:

15.2x22.9cm


Liczba stron:

194


Oprawa:

Miękka


Wydanie:

2010 r.


Język: angielski

Dostępność:

dostępny




Snow Eagle, Shaman of the Tlingit is well respected by the people of the north. As member of the Elder Council and Shaman he is responsible not only for the safety and welfare of his people but for securing their future. South East Alaska and northern British Columbia is rugged, harsh country and the Tlingit face many obstacles and dangers but nature is not Snow Eagle's worry at the moment. His son, Gray Wolf, a hot-headed warrior, has made a decision that could cost them all their lives. Impulsively, he has taken the daughter of the chief of a neighboring tribe and war is imminent. Snow Eagle must take action to diffuse the situation as quickly as possible.
In the village jealousy and revenge are taking hold and soon a confrontation will threaten not one but two of the villagers. Again Snow Eagle must intervene, but how effective will he be when it is one of his own family that is in danger? Can he stay focused and strong or will it be too much for even this strong leader?
Suspense, adventure and romance will transform the wilds of the north as readers journey with the Tlingit. Obstacles, trials and tribulations challenge them at every turn, but these are a strong and courageous people. Author, Shirley A. Roe's characters come to life in this educational and entertaining tale.